Disclosure: This page may contain affiliate links. When you click an affiliate link and make a purchase, we get a small compensation at no cost to you. See our Privacy Policy and Disclaimer for more info.
When one step into the field of blogging the first thing one does is to buy a domain name. Some even buy a domain name without even thinking about what they are going to write about on their website.
But it is only after buying a domain name that one may start thinking - I bought a domain name now what? What should be my next step?
Well, buying a domain name is just a baby step towards building an online presence for your blog or website.
By registering a domain name you probably have an idea what you are going to achieve with your website but don't know where to start.
I have compiled some basic but important steps that you must do after buying a domain name that will help you in creating an online presence for you and your business.
1

.

Connect Domain and Hosting

For creating a blog you need two things - (1) a Domain and (2) a Web Hosting.

Just as in a physical business you need space (a land) to construct a shop, in a similar way, after you buy a domain name you need space from a web hosting provider to host your website files and make your website LIVE.

When you buy a hosting plan from a web host from where you had purchased your domain also then there is no extra set up needed. Your web host automatically does all the required setup and connects your domain with hosting.

For example, if you buy your domain name and hosting from the same web host company like Siteground or A2hosting or Bluehost then your website is configured automatically.

Let's take another example.

You bought a domain name from a domain registrar like Godaddy and you bought a shared hosting plan from A2hosting.

Also Read: How to buy shared hosting plan from A2hosting step by step.

In this case, your domain would not connect automatically with your web hosting provider i.e. A2hosting.

Here, you need to complete a small step to connect these.

First, you need to collect nameservers from your web host. Let's continue the above example.

Since your web host is A2hosting, their nameservers for shared hosting are ns1.a2hosting.com, ns2.a2hosting.com, ns3.a2hosting.com, and ns4.a2hosting.com.

Now, you need to login to your domain registrar, Godaddy.

Here, you need to go to the DNS setting and replace the nameserver with the nameservers obtained at A2hosting and Save it.

To see the complete step, also read our article, how to connect domain to hosting.

That's it. Now your domain is connected with your web host.

[If you are new to blogging, I would recommend you to buy the shared hosting plan as it is cheaper than other hosting plan such as VPS. You also get 51% discount on shared hosting plan of A2hosting. Click here to learn more.]
Note: DNS propagation takes 24 hours to 48 hours to complete. So, if you see that your domain is not loading after updating the nameservers. Don't be upset. Please wait for at least 48 hours.
---
2. Setup a Domain-Specific Email Address
You may have subscribe to receive newsletters from different blogs. In these newsletters, you may have noticed that the mail are not sent from general email address like [email protected].
Instead, you may have received mails from address such as [email protected].
Now, see some reasons why website owners opt for domain-specific email addresses?
---
3. Install WordPress On Your Blog
Now that you have already set up your domain, now its time to load WordPress into it, which is a fairly simple process.
But you may ask why WordPress?
First Reason: 75 million websites or you could say 33% of all websites around the world use WordPress to manage their websites.
Second Reason: WordPress is free to install, deploy, and upgrade. It is also very user friendly.
Third Reason: Many popular websites have built their websites on WordPress. For example, techcrunch.com, newyorker.com, variety.com, sonymusic.com, news.microsoft.com, and many more.
Fourth Reason: Thousands of plugins and themes power a flexible and simple interface, which reduces development costs and deployment time.
I think these reasons are enough to start building your website on WordPress.
---
4. Install WordPress Theme On Your Blog
Now the next step is to install a WordPress theme on your blog or website.
A WordPress theme is a collection of templates and stylesheets used to define the appearance and display of a WordPress powered website.
It can be easily changed, managed, and added from the WordPress Dashboard.
A good premium theme should have the following features:
Optimized for speed and performance
SEO optimized
Responsive design
Customizable
Free and regular updates for life
Good Support
The two themes that have all the features as mentioned above & many more and are recommended by me are GeneratePress and Astra Pro. These are light weight and SEO-optimized themes.
In fact, my blog technicalwall.com is designed on GeneratePress theme.
---
5. Install Essential WordPress Plugins On Your Blog
Now the next step is to install some essential WordPress plugins on your blog.
A plugin is a piece of software that contains a group of functions that can be added to a WordPress website. These functions extend functionality or add new features to your WordPress website.
It can be easily changed, managed, and added from the WordPress Dashboard.
Some essential plugins for WordPress blog or website are listed below:
---
6. Create Social Media Profiles For Your Blog
As soon as your blog or website is setup you should create profiles of your blog on popular social media websites.
Why? Other than search engines, social media is the other source to bring free traffic to your blog.
Social media sites that send the most traffic to blogs in general are:
Facebook
Twitter
Pinterest
LinkedIn
Create your blog's profile on these websites and put your website link.
Adding website links in social media sites has one more advantage. It increases your website visibility or you could say online presence which ultimately helps in ranking your blog higher up in search engines.
Whenever you post some interesting articles or news on your blog make it a habit to also add a link to that post on these social media sites. It will help you in drawing free traffic from these social media sites to your blog.
---
7. Start Adding Contents To Your Website
Before you start adding content to your blog or website make sure that you have added some essential pages to your site.
Below I have compiled a list of important pages that a blog must have so it is compliant to necessary terms and conditions. You may consider adding these pages as a Best Practice that every newbie bloggers should follow.
About Page: Tell your user who are you and what they can expect from your blog or website.
Contact Page: Add contact form 7 to this page. It will enable your users to contact you.
Disclaimer: Add any disclaimer to your site that you think your users must know before using your site.
Privacy Policy: Add details regarding whether you are collecting the user's data or not and how you are going to use it. You can easily generate a privacy policy online.
Terms and Conditions Page: Describe all the terms and conditions of your website here.
Now, that you have added the essential pages, go ahead and write some wonderful articles for your intended users.
8. Have Clear Content Strategy For Your Website
Many new bloggers make one big mistake when they start any blog. They don't have any clear content strategy.
You must have a clear content strategy for your targeted audience. Your content should address the problems of your users and provide a solution to it.
While writing contents you must set short-term (1 month) as well as long-term (1 year) goals for yourself. Try to post an article every week. In this way, your users will get fresh content each week and they remain engaged with your blog.
By being consistent you also build your user's loyalty.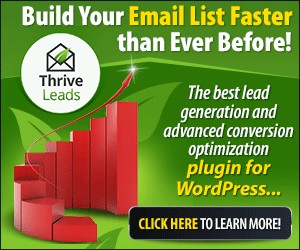 Note: Most people visit a website from the search engine like Google. So, make sure to submit your website to Google so that people could find your website easily while searching on Google.
Also make sure before making your blog post live, to do proper on-page SEO of your post, so that it is optimized for higher ranking in the search engine like Google.
Conclusion
In this article I have tried to answer the common question-
I bought a domain name now what?
I hope that by going through this article your confusion has been cleared. I have included 8 common but important steps that you need to implement after you buy a domain name.
Sharing is Caring! If you like this article, please share it. If you have any query or suggestion please comment below.