Hey bloggers, in this article I am highlighting 10 strategies to increase traffic to your website instantly under 30 minutes.
Yes, under 30 minutes you can implement these highly effective but easy to implement strategies to increase instant website traffic.
By implementing these proven strategies you will be able to drive organic traffic to your site.
Many businesses when they make themselves online through a website they focus all their efforts on making higher conversion on sales. It is true that higher conversion lead to higher revenue for them. But what about traffic?
How can you make sales without any traffic? So, even before you start thinking of making any profits from your website you should have a clear strategy to drive traffic to your site.
As content creation takes time, getting traffic to your site also takes considerable amount of time.
Also, you don't want to be dependent on only a single source of traffic for example, search engines like Google or Bing.
There are many different sources from where you can drive free and instant traffic to your website.
So, if your website not getting enough traffic despite doing all the hard work in creating great contents, keep reading this post to know how you can drive tons of free traffic to your site.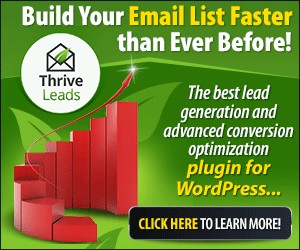 Many bloggers or businesses think that if you have written a great post content it would bring you traffic automatically. But this is far from true. Due to not getting enough traffic these bloggers get frustrated and eventually gave up.
I have written this detailed guide to provide you the exact steps required to get instant and high quality traffic to your blog.
By implementing the strategies mentioned below you can instantly increase your website organic traffic from Google.
One thing you should keep in mind while implementing these strategies is that every strategies takes time for producing the desired results.
While implementing these strategies you should not expect an instant increase in organic traffic from day one or two. Wait for at least 30 days to see any meaningful result.
Now let's begin your journey towards driving loads of free organic traffic to your blog.
9 Most Effective Ways to Increase Instant Website Traffic
Let's check out some of the most effective and easy to implement strategies to drive instant traffic to your website.
1. Improve Your On-Page SEO
By putting in right Search Engine Optimization (SEO) strategies to your post content you can improve the search ranking in Google Search for that particular post.
If your blog post is lying in the 2nd or 3rd page of Google Search result there is very little chance of getting any user to click on your post.
So, we must make every effort to rank our post in the first page of Google Search, preferably in the top 3, because a user looking for a particular query rarely goes beyond the first page. So even if your post is ranking on the 2nd page of search result it is not doing good in terms of driving traffic to your site.
So how to improve your rankings?
You can improve your search ranking by improving your on-page SEO. But how to do it?
Title: Put your important keyword in the title of your post. You must write your title in h1 or h2 tag as it allows Google crawler to to find your main keyword.
​
Meta Description: Make sure to put the keyword in the meta description of your post.
​
Headline: The headline of the post should be catchy and attractive and must contain the main keyword of your post.
​
Long Tail Keyword: Try to add variations of keyword in the post content. Try to add long tail keywords which have decent volume and low competition.

But don't use such long tail keyword which have negligible or very low volume as it will not bring much traffic to your website.

Use keyword research tools like Google Keyword Planner by visiting ads.google.com or UberSuggest to find long tail keyword.

Take caution in not adding too much of keywords in the post as it will look spammy and Google may penalize your site by lowering its ranking.
​
Images: If your post content has images try to add keyword in image file names. In this way you can also get traffic from Google Image Search result.
​
YoastSEO: Consider adding YoastSEO plugin in your WordPress website it will help you in optimizing on-page SEO.
​
Bounce Rate: If the bounce rate of your site is high you will not be able to build loyal audience. High bounce rate means the percentage of visitors to a particular website who navigate away from the site after viewing only one page.

So, you must write useful contents to reduce bounce rate and generate users interest so that they keep coming back to your site.
​
Website Speed: If your website is taking more than 3 seconds to load then more than 80% of your users will leave your site without reading your blog content.

To increase instant website speed you must use a good hosting provider like Siteground or A2hosting. I am using a2hosting for my blog technicalwall.com and you can see that my website speed is incredibly fast at 1.48 seconds.

See the Pingdom Speed Tool Test below.
---
2. Focus on Lin​​​​k Building
As you start creating contents for your site you must also focus on building backlinks.
But initially you must go slow on building links. You may ask why?
Because, you backlinks must match your traffic. It means that, let say, your website is getting 100 organic traffic from the search engine Google but you have made 1000 backlinks.
It will appear to search engine that though you may have made tons of backlinks but you have not acquired those links naturally. It will impact your website ranking in search results negatively.
So, when you have just started your website start with creating one backlinks each week. And after few months you may consider creating more backlinks per week.
Thus, don't focus on building hundreds of backlinks overnight.
Also, you must give preference to quality over quantity when you build backlinks.
Focus on building quality backlinks from authoritative websites. Even few quality backlinks can do wonders for your blog and it will help you in bringing tons of instant traffic to your website.
A website's backlink profile is one of Google's ranking factors and is a great way to boost your website traffic instantly.
Backlinks show search engines like Google that your content is gaining recognition and that it provides value to both users and websites. One of the most proactive way to boost your backlink profile is guest posting.
Let' see now how we can build backlinks for a website or blog through Guest Post.
Writing Guest Post is the most preferred and useful way to build backlinks.
Guest posting can help you create quality backlinks and strengthen your backlink profile which boost up your ranking in search engines and in turn drive traffic to your website:
Of course, you would do guest posting on sites which are higher authority websites and similar to your blog's niche.
But how to do guest posting?
The biggest challenge with guest blogging is finding blogs that are willing to accept your guest posts. The key to consistent guest posting is to prepare of list of website in the same niche as yours and streamline your email outreach strategy.
You must visit their blog, read their contents and if you like any content, share it. Then, email the blog owner simply telling them how much you love the content of his blog and what compel you to share it.
Also provide a link of your blog telling that you are also creating some useful content which he may find interesting.
Then offer him that you have some interesting ideas on which you can write some wonderful contents directly on his blog.
If you succeed in writing guest post do include a link of your blog also in it. This would be backlink providing link juice to your blog.
Within few weeks, it will drive instant new organic traffic to your site from search engines like Google or Bing.
---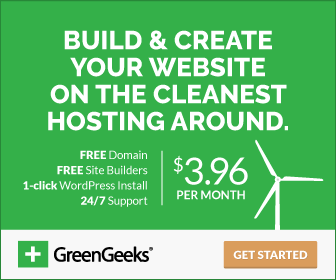 3. Add Social Share Buttons
Your blog must have an easy and quick option for the users who found your blog content interesting to share it on multiple platforms like Facebook, Tweeter, Instagram, Pinterest and others.
When your website visitors shares your content within their social network there remains very less chance that the visitor's friends or followers have also visited your website before.
These shared contents drive extra free traffic to your website. And if these visitors also find your content useful then they also might share it on social networks. This increases the possibility of your content to become viral also.
Thus, adding social share buttons is very important as it increases your website traffic instantly and bring loads of new visitors to your site.
If you are not adding them to your website articles then you are missing out on a huge opportunity to increase organic traffic.
Google determines search results listings by using many ranking signals. Among them are the number of times your blog content is shared, tweeted, liked, or posted to social media.
So, if you are not giving your users any option to share your content on social media websites then you are making big mistake.
Start using social share button in your blog right from today. Now, you may be wondering now that which social share plugin should you use in your site.
For using social share button in your site I would recommend you to use one of the best social media plugin for WordPress - Social Snap.
If you want to learn about this wonderful plugin visit the Social Snap site here.
---
4. Add Images and Infographics to your Blog Posts
Adding images and infographics to your blog posts can do wonder to retain your users.
Why? because images especially infographics can be be visual breakdowns of statistics and information which attracts users.
When infographics done right, can be a huge traffic booster on both the popular pinning site like Pinterest, as well as your own website. With infographics in your post it is most likely to be shared by your users. Thus, try to add infographics wherever possible to add in your blog.
You can create wonderful images and infographics from Canva.com.
---
5. Add Videos to your Blog Posts
According to Themeisle, online video now makes up more than​ 74% of all online traffic. And modern video marketing isn't just about YouTube. 500 million people watch video on Facebook every day. Snapchatters watch 10 billion videos per day. People spend 2.6x as much time on pages with video as they do on pages without.
So, start considering adding videos for your blog post also. Just like images and infographics, it will also help in increasing user engagement.
No body likes to read long contents. People wants to go through a quick video first to have a grasp of thing. If they really liked the content then you can expect them to read your full articles also.
Engaging videos also helps in reducing your blog's bounce rate. Thus, if you are not camera shy, you can create videos of your blog post and upload it inside your content.
You can also create a YouTube channel and upload the same video with a link back to your blog article. In this way you will extra free traffic from YouTube also.
---
6. Use Email Marketing
Email is still the best communication channel for marketing. Studies suggest that for every $1 spent you would get a return of $40 from email marketing.
What does this mean to you? That it's 3800% worth it to invest some time and money into growing your email list. So, a great reason to focus on email marketing if you own a blog.
I hope that you are using subscription form in your blog content or sidebar or a pop-form to convert your visitors into subscribers. If you are not yet collecting email subscribers then you're probably leaving enough money on the table.
So, start using email service providers such as GetResponse, Aweber or MailPoet to collect email subscribers.
These email service providers provides various options to build our user base. You can use this subscriber list for sending out regular newsletters and promotional offers through email and stay in touch with your users.
Sending regular mails also helps you in getting returning visitors to your site and build loyal audience.
In your email, provide useful information and links to posts on your blog where they can learn more about particular offers or services offered by you.
Just make sure not to irritate your users by sending mail everyday. Sending one or two mail in a week is enough.
Your email subject lines should be attractive and catchy enough to influence your users to open your email. If your emails never get opened, they can't drive traffic to your site!
---
7. Using SSL in your Blog
SSL is a security protocol. It allows sensitive information such as credit card numbers, social security numbers, and login credentials to be transmitted securely.
If you are not using SSL in your site and you are accepting payments or any other financial information from your customers then it is quite possible for an attacker to intercept all data being sent between a browser and a web server.
They can use that information to their advantage and may cause financial loss to your customers.
SSL in your blog builds trust among your users. They believe that your blog is secure and whatever information they are providing in your blog are safe from prying eyes.
How to get SSL for free for your blog?
Visit sslforfree.com. Here you can learn how to create SSL certificate for your blog for free.
When you add SSL certificate in your blog successfully then when user visit your blog he would automatically redirect from http to https (s for secure) and in Google Chrome, a green padlock would displayed just before your blog url.
---
8. Keep Your Content Up-To-Date and Revamp Your Old Content
Sometimes your old blog content does not get as much traffic as you are expecting even though it contains great information. What you need to do is-
Update the content with fresh new information.

Add new and catchy headlines.

Add image or infographics or a video.

Add some variation of your main keyword in the post content after researching for it in Google Keyword Planner or UberSuggest.

Add some internal links and external links also in the post.
I have seen the results for myself and am pretty sure that you will get similar results.
Tips:
Just remember whenever your update your old post, don't just wait for the Google crawler for indexing your updated post as it may sometimes take time.
If you want Google to crawl your post instantly go to Google Search Console and at the top you will find "Inspect any URL in "yourblog.com".
Here you enter the url of your updated blog post. Now the page will look like the image as shown below. Now select REQUEST INDEXING.
That's it. Now Google will re-index your updated blog post and hopefully within few weeks you will see increase in traffic from this particular blog post.
---
9. Promote Your Content on Social Media Platforms
You must share your article on every popular social media platform such as Facebook, Twitter, Instagram or Pinterest to get traffic from it.
You can create Facebook Group and allows members with similar interest to join the group.
Ask bloggers in your niche to join the group as it will give your Group an authoritative look and it would become a brand.
You can also join many Facebook groups and share them so you get amazing traffic from social media.
But keep one thing in mind, keep posting fresh and new contents in the Group. Otherwise your user will get bored soon and leave the group.
You can tweet your blog posts in Tweeter also and get traffic from there.
Wrapping It Up
Great, now you have got your 9 strategies to increase traffic to your site instantly under 30 minutes.
Let's do a quick recap of this article:
Improve Your On-Page SEO

Focus on Link Building

Add Social Share Buttons

Add Images and Infographics to your Blog Posts

Adding Videos to your Blog Posts

Use Email Marketing

Using SSL in your Blog

Keep Your Content Up-To-Date and Revamp Your Old Content

Promote Your Content on Social Media Platforms
---
Conclusion
In this post, I've only included 9 free strategies to drive instant traffic in your blog.
These strategies has worked for me so I expect it will work for you also.
Of course, if you have the budget and are willing to spend, then you can always buy paid traffic from platforms like Google, Facebook, Twitter, etc.
Let me know which strategies worked for you and your results in the comment.
Sharing is caring. If you liked this article please share it.
This page uses affiliate links. When you click an affiliate link and make a purchase, we get a small compensation at no cost to you. See our Privacy Policy and Disclaimer for more info.